Syracuse Scenery & Stage Lighting Co., Inc. began business in the early 1920's. We believe the company was started by an employee of J.R. Clancy, Inc. – a theatrical rigging and equipment manufacturer established in Syracuse in 1885, to provide decorating and other theatrical services. In the 1940's, the company was owned by Albert & Betty Pfeiffer of Syracuse and was located in their home. In the late 1960's, Al left the company and Betty teamed up with Jack Suesse, a young theatrical technical director. Betty and Jack together owned and grew the company, offering a greater variety of theatrical supplies and services. Jack greatly expanded the stage rigging and lighting work of the company. Betty expanded the stage curtain work.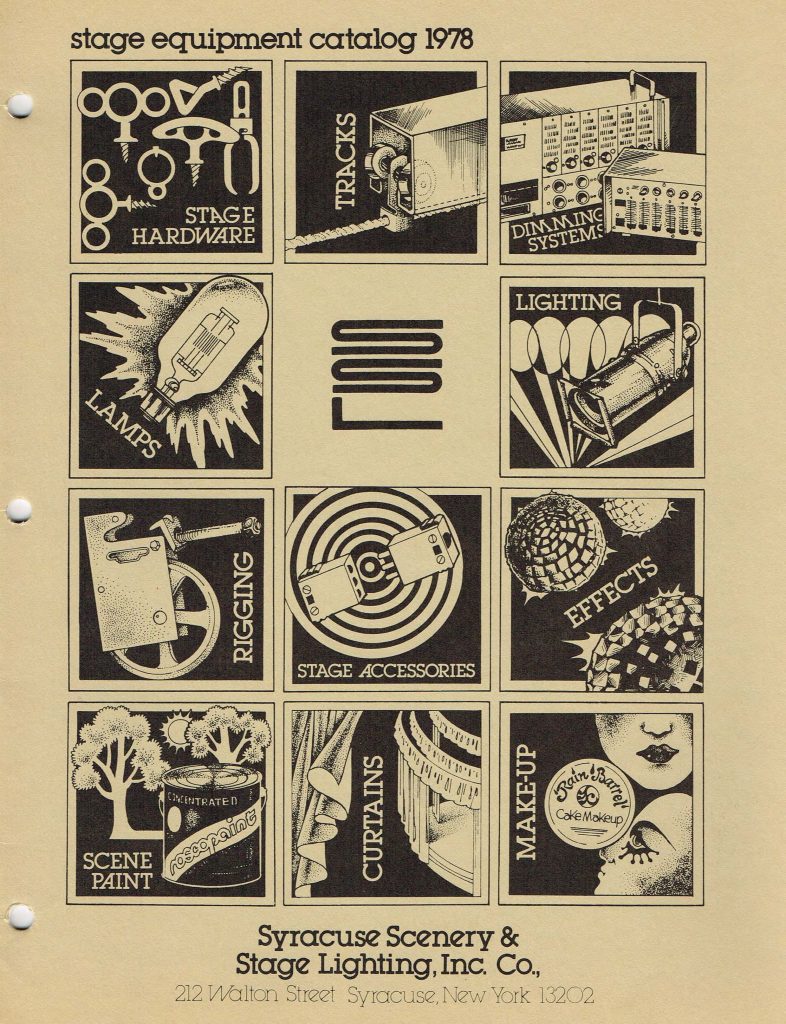 In 1969, the company was incorporated and moved from Betty's home to a building on Walton Street in downtown Syracuse. The company again expanded its sales of theatrical supplies and then had a larger sewing room area with 3-4 employees in the office, 3 employees in the sewing room, and 2 employees who installed equipment.
In the early 1970's, Jack Suesse sold his interest in the company to 2 gentlemen who owned a theatrical supply company in Boston, MA. When one of the gentlemen passed away suddenly in the mid 1970's, Betty Pfeiffer and Chris Kaiser bought out the other gentlemen, leaving the company owned and managed by Betty and Chris. In the late 1970's, the company purchased a building on North Salina Street in the City of Syracuse and again expanded its services and employees. The company began to work on the types of installation projects that continue to this day – typically public school and college/university projects involving stage rigging, lighting, tracks, and curtains
Betty Pfeiffer retired in 1984. Chris Kaiser continued as the owner of the company. Frank Willard, who began working at Syracuse Scenery in 1975, became the company's Vice President in 1984.
In late 1991, the company purchased and moved to its current location in Liverpool, NY, a Syracuse suburb. In 2013 the sudden death of Frank Willard was a real challenge to the company. As with many groups, dealing with adversity and change can create a more cohesive group. The chief financial assets of our company is our building, vehicles and equipment; but the company's foremost asset is our superb, diverse, trained and experienced employees. The totality of our assets has earned Syracuse Scenery & Stage Lighting Co., Inc. respect and preeminence in our industry for quality work and service. We look forward to continuing our work in the years to come.