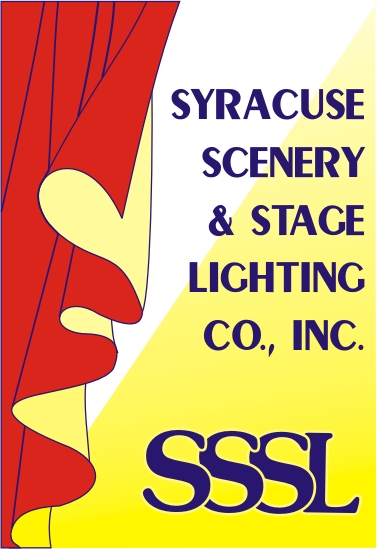 Syracuse Scenery & Stage Lighting Co., Inc. is widely acclaimed for QUALITY–
QUALITY OF:
• our STAFF
• our CUSTOMER SERVICE
• our INSTALLATION WORK
• our CURTAIN FABRICATION
• the PRODUCTS we sell
Established in the 1920's and incorporated in 1969, Syracuse Scenery is a specialty contractor, providing and installing theatrical equipment: curtains, rigging, lighting, tracks, and more.
Syracuse Scenery & Stage Lighting Co., Inc. is one of the largest curtain manufacturers in the United States. We know what is required to achieve a successful and attractive curtain.
Syracuse Scenery is a theatrical dealer, offering the best equipment and supplies for ensuring top notch performance for your productions.
Syracuse Scenery & Stage Lighting Co., Inc. is a New York State, and City of Syracuse Certified WBE – Woman Owned Business. Syracuse Scenery operates from its owned 25,000 sq. ft. building in the Central New York suburb of Syracuse, NY.




For information on how to obtain your collector's edition of the 2020 and 2021 velour bag and other swag items, please visit our Events & Affiliations page!